ATM 2024 to explore the full spectrum of travel and tourism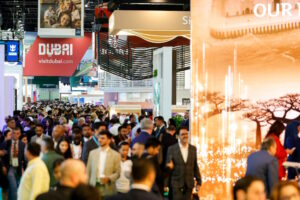 Attendees from around the world will explore opportunities spanning the full spectrum of travel and tourism – including leisure, business, luxury and meetings, incentives, conferences and exhibitions (MICE) – at the 31st edition of Arabian Travel Market (ATM), which will take place at Dubai World Trade Centre (DWTC) in the UAE from Monday 6 to Thursday 9 May 2024.
Revenue in the global travel and tourism market is projected to reach $854.7 billion this year, according to research conducted by Statista. The sector is expected to grow at a compound annual growth rate (CAGR) of 4.42 per cent during the period 2023-27, passing the trillion-dollar mark within the next four years.
Danielle Curtis, Exhibition Director, and Arabian Travel Market, said: "Holidaymakers represent a crucial focus for the Middle East's travel community, but leisure is only one component of a much bigger picture. Business, luxury and MICE travel are also making significant contributions to economic growth and sustainable development, with Statista predicting a global market volume of more than $1 trillion by 2027.
Read More: https://www.breakingtravelnews.com/news/article/atm-2024-to-explore-the-full-spectrum-of-travel-and-tourism/