Havana Club's Cuban Smoky, pleasure for the senses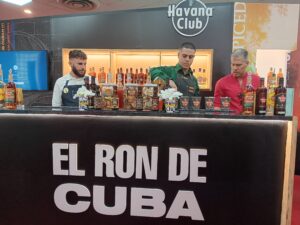 By: Rachell Cowan Canino
The pairing between Havana Club Internacional S.A.'s Cuban Smoky and Stella chocolates is an enduring and fascinating experience. The balance of flavors and the delicate smoked tang of this drink allow those who taste it to savor the Cuban and unique flavor of both products.
This way of combining is a refreshing proposal presented as part of the collateral activities of the Varadero Gourmet 2023 International Festival.
According to Damián Domínguez Pérez, a brand ambassador of Havana Club, one of the particular characteristics of this rum is its aging in white oak whisky barrels brought from Scotland, hence the smoked essence that the palate feels at first.
"The idea is to propose a new form of consumption that is pleasant and rules out that rejection of taking the rum alone. In this case, the Havana Club Smoky is scented with aromatic coffee essences and the chocolates have 70% cocoa and liqueur fillings. The tasting is done by biting a piece of the chocolate with a small sip of the rum, they mix in taste which becomes a singular experience," said Domínguez Pérez.
Intense, soft and harmonious taste, although dry, without itching or roughness when swallowing is what the person can enjoy for several minutes.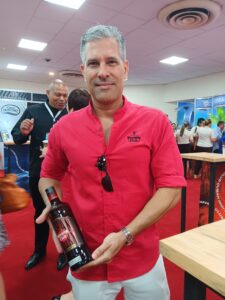 The website of the rum company describes the Cuban Smoky as perfect balance and lightness in smell, with dried fruit notes and a delicate smoky tang. In the mouth, its smoky flavor penetrates more intensely with a subtle sweetness and also cocoa nuances. The finish is balanced and elegant with a dry and persistent spicy taste.
The rums of its portfolio are among the best 20 most consumed spirits in the world, and in particular Havana Club is a leader among the super Premium and superior rums.