WTM and its National Inclusion Week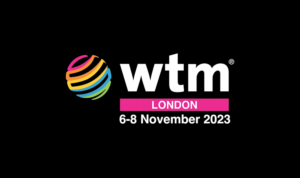 World Travel Market London 2023, the world's most influential travel & tourism event, is showcasing its diversity and inclusion credentials to mark National Inclusion Week (September 25-October 1).
Founded by Inclusive Employers, National Inclusion Week (NIW) is dedicated to celebrating inclusion and taking action to create inclusive workplaces.
The theme for National Inclusion Week 2023 is 'Take Action Make Impact', calling for people in organisations to think about what actions they can take and what positive impact these actions could and should have for marginalised colleagues.
The show will feature its first Diversity and Inclusion Summit (November 7), supporting WTM's belief that the travel sector has the power to deliver positive change in the world.
Juliette Losardo, Exhibition Director at World Travel Market London, said:
"Diversity is in our DNA – from the first World Travel Market, back in 1980, where we hosted 9,000 visitors from 40 countries, to 2023 where we're set to welcome over 40,000 professionals from 184 countries – and this is just the start.
"This year, WTM have carved out ambitious plans to drive positive change within the travel industry as well as land event initiatives to ensure WTM is a welcoming space for all, considering ethnicity, gender, age, religion, sexual orientation, and disability.
"We're delighted to be launching the inaugural Diversity and Inclusion Summit, which, like WTM Responsible Tourism will form part of our foundations.
"As part of our commitment to inclusivity, WTM pledge to ensure that 50% of its speakers within the conference programme come from under-represented groups ensuring broad perspectives and knowledge are passed on to WTM attendees."
Sessions taking place on Day One of WTM include 'Spotlighting Hidden Disabilities: Successful Strategies for Inclusive Travel'; 'Putting the S in; and 'Empowering Women to Change Travel', all of which will be on the Innovate Stage.
Day Two of WTM London will see four discussions on the Elevate Stage as part of the Diversity and Inclusion Summit, including 'The Economic Value of True Inclusion'; 'Addressing Adversity in the Travel Industry'; 'Redefining the Accessibility Narrative'; and 'Empowering Workforces through Representation and Cultural Understanding'.
As well as providing education programmes to support community growth, WTM has worked closely with its venue, ExCeL London, to include a WTM Reset Room, offering a place for those with neuro-diverse needs to take time away from the busy crowds, as well as a WTM Multi Faith Room providing a quiet space for prayer and reflection.
In addition, there are a broad range of services for those with mobility needs. Guide and assistance dogs are welcome, and ExCeL recognises the Hidden Disabilities Sunflower scheme, supporting venue visitors who are living with non-visible disabilities and choose to wear the Sunflower.
Plans are under way to subtitle many WTM conference sessions, including the influential Ministers' Summit at World Travel Market in association with UNWTO and WTTC allowing more participants to take part than ever before.
World Travel Market's commitment to inclusivity forms part of WTM's sustainability pledge – which is guided by the UN Sustainable Development Goals.
Ray Rhodes, Head of Inclusion & Diversity at RX, commented:
"We've spent the past few years building a strong foundation of Diversity, Equity, Inclusion, and Belonging at RX, supported by our Executive Leadership Team, and a colleague network of over 180 ERG leaders, global diversity committee members, and RX Global Inclusion Council members.
"We have placed an intense focus on launching our Psychological Safety program, with a mission to ensure our employees feel safe to bring their authentic selves and experiences to their work, challenge the status quo, take risks, and make – and learn from – mistakes.
"We are also entering a new phase of our DEI&B strategy, which is directly impacting our customers and communities we serve. Many RX events are setting new standards for accessibility and inclusive content.
"In early-2024, we'll release a Guide to Inclusive Events at RX, which will showcase the outstanding DEI&B programming in place at our shows and serve as inspiration for our events across the globe. These rich insights will inform and advance our inclusion strategies for our events in the future."
Losardo concluded:
"As we mark National Inclusion Week (September 25-October 1), we're proud to shine a spotlight on the progress we have made as an employer and an event organiser – but we're also keen to learn more. I'm eager to see what the sessions on diversity and inclusion can teach us, so we can build on this years' improvements and continue to make strides in 2024 and beyond.
"The motto for National Inclusion Week 2023 is 'Take Action Make Impact', so we're doing just that – taking action in order to have an impact and improve the experience for colleagues, delegates and business partners as we prepare to welcome the global travel community."