Varadero Josone Festival 2023 Brings the Best of Cuban and International Music This August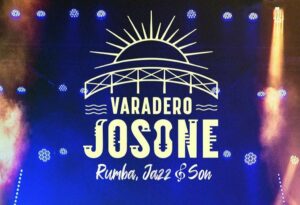 The beloved Varadero Josone Festival returns once again for another seven-day summer celebration of music.
The third edition of the Varadero Josone Festival will take place in the famous beach region, 132 kilometers east of Havana, Cuba, from August 21 to 27, 2023. The city of Matanzas will also be the host of the festival this year.
The general director of the event, Cuban singer and musician Issac Delgado, announced to the press that on this occasion more than 20 musical groups from Spain, Puerto Rico, Mexico, the United States, Venezuela and Cuba will participate.
Likewise, he explained that the Sauto Theater, in the city of Matanzas, was added as a venue, on the occasion of the 330th anniversary of this city.
Delgado also informed that Colombia will be the guest country with the presence of salsa singer Yuri Buenaventura, who will invite various groups representative of the rhythms of the Pacific region of that South American country.
This exciting festival occurs in the vibrant Josone Park, near the pristine shores of Varadero, Cuba's finest beach. Some of the greatest Cuban performers will be there, including renowned artists such as Alain Pérez & La Orquesta; Haila María Mompié; Alexander Abreu y Havana D´Primera; Elito Revé y Su Charangón; Issac Delgado & Orquesta; Eliades Ochoa; Los Van Van; La Orquesta Failde; Los 4; Maykel Blanco y su Salsa Mayor; Muñequitos de Matanzas; Orquesta Aragón; Yomil; and many others.
Source: worldmusiccentral.org