Vallformosa: from Barcelona to Havana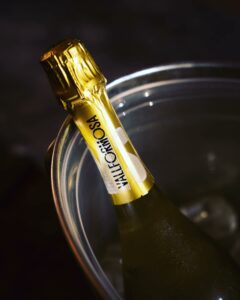 By: Rachell Cowan Canino
Tradition, history, passion. Three intrinsic characteristics of the wines and sparkling wines of the Barcelona brand Vallformosa that reach Cuba to make a difference and be part of the island's culture and gastronomy.
When in 2019 the company began its commitment and business with Cuba, it found opportunities where others saw difficulties. In fact, for the half millennium of the former Villa de San Cristóbal de La Habana, the winery company created Vallformosa 500: a unique and exclusive product for the city on its anniversary.
When talking with Marc Perelló Colomer, director for Latin America and the Caribbean, the culture of his profession is not the only thing he shows up. Marc is a passionate man and with his words captivates people's hearts; and it is that the world of wine is as exciting as the 150-year history of the wineries it represents.
"We are a very particular company, we work in a different way from the rest of the wineries in Spain. We are located in Barcelona, ​​​​and the capital is 100% family and local, which means that we have a great interest in protecting what happens in our territory. We have almost no vineyards of our own since we work with 500 families in the Vallformosa area (Valle Hermoso, in Catalan) of around 3,000 hectares of valley where the 500 families that own the vineyards sell us their grapes exclusively", Perelló refers.
"In this way we obtain security in the quality of the products as well as continuity. In exchange we offer continuous training on how to work the land better; that is, data on how the soil is treated, when to harvest, which grapes to plant in each area, etc. In addition, we provide economic security, we pay 25% more per kilo of grapes than the industry average. Therefore, we create loyalty between these winemakers and the company (…) We work with a cooperative system in which the land is not ours, it is theirs; but it is as if the land were ours because they are more generous defending the Vallformosa brand than we are as direct employees", he confesses.
The winery has three brands of cava: Vallformosa, Mistinguett and Gran Barón, as well as one brand of wine: Cultivare. They currently work with a wide variety of grapes: Frontignan and Alexandria muscatel, chardonnay, pinot noir, sauvignon blanc, macabeo, xarel lo, parellada, white and red garnacha, tempranillo, merlot, cabernet sauvignon, syrah, cariñena and sumoll.
Vallformosa's bets in Cuba
"Cuba is a strategic market. When you study a market, you try to focus it on the basis of each product. In the case of Vallformosa, we have products with a higher cost that are destined for high-level restaurants and hotels (Meliá, Iberostar or Blue Diamond), then there are those medium-level products and finally stores. The initial idea is to try to cover everything with the product that we think will have a better rotation."
Building a brand like Vallformosa in the Greater Antilles has not been an easy task; however, its presence has been solid for five years and we have built a quality image.
"In 2019, Havana celebrated the 500th anniversary of its foundation and we offered our most emblematic cava, the Gran Reserva, a label in honor of this city. The reason is very simple, there is a great relationship not only personal, affective and commercial between Havana and Barcelona, ​​​​but there is really a very strong attachment between both cities. In fact, the port of Barcelona 200 years ago began trading to only two ports in Latin America: Havana and Veracruz, Mexico.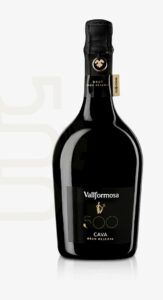 "For us, this city is an extension of Barcelona or vice versa. More than 40,000 Cubans live in the city of Barcelona and therefore there is this interrelationship that we wanted to take advantage of", explains the Director for Latin America and the Caribbean of Bodegas Vallformosa.
On the other hand, Mistinguett is a brand that pays tribute to a French woman of the 20th century, who achieved her dream of becoming a principal dancer at the Moulin Rouge despite her social status, since she was born poor.
"She created a great fortune and great power and began to defend the rest of the women by giving them the same salary value. She is considered one of the world's first feminists. The great love was Cuban, Moisés Simón, composer of El manisero", says Marc Perelló.
"Between the 500th anniversary bottle and the history of Mistinguett linked to that of Cuba, the local people have felt the Vallformosa brand as their own; and that is very important for us. We are not a company that just wants to do business, but we have come to stay and to be seen as friends".