TTC Special: What does tourism mean to the world? Welfare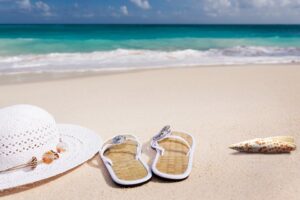 by Frank Martin
A somewhat frivolous idea associates tourism not only with personal rest, but also with individual "evasion" of problems and even with a good active rest.
But in more eloquent and precise terms, tourism can represent the future of entire communities and countries. This is why specialists around the world emphasize more and more often.
"Tourism can be a powerful force for economic development," wrote recently the expert John Newby in the London newspaper The Telegraph.
A Newby basis to support his criteria is that according to the World Tourism Organization, tourism represents approximately 10% of world GDP, which is equivalent to 1 job in 10 worldwide.
This generates more than $1.7 trillion in revenue.
The figures are perhaps always cold but often indisputable and specifically highlight the significant economic potential of the tourism industry and its ability to drive economic growth, create jobs and promote local and regional development, the expert noted.
Citing other statistics, the  author concluded that "there is no doubt that local tourism can help stimulate economic growth, create jobs and increase community resilience."
In the Caribbean, a region that is not only maintained but is growing supported by a high percentage of tourism, many experts agree with such statements.
Tourism is one of the most important economic activities on these islands with paradisiacal beaches.
The fundamental environmental resources of the Caribbean are undeniable. The main ones are the sun, the sand and the sea, natural resources that "make" part of the lungs of the world.
Also from the pockets.
Experts from all over the world do not hide the same concept.
A recent study by the University of Kansas considers the Caribbean to be one of the most popular and visited tourist destinations in the world.
The study especially mentions Cuba, Puerto Rico and the Dominican Republic, which,indicates, have received large income from tourism every year without counting the times of the pandemic.
Also mentions that tourism in the Caribbean is very varied.
"The tourist has the possibility of enjoying a large number of options: paradisiacal beaches, cruise routes, city tours or visits to museums, monuments or historical buildings" the study added.
Similar sources consulted indicate that an important link in the tourism industry throughout the planet is the benefit of the so-called local tourism.
That is a reference to the tendency of vacationers to spend free time in rural communities where  spend money on local products and services, such as restaurants, hotels, and shops, which can provide a much-needed boost to the local, and therefore national, economy.
The idea is that so-called local tourism can provide a complementary source of economic activity, helping to protect communities from economic shocks. And, globally, they help the country in the same objective.
One proposal is that the communities work to develop and promote their tourism offer, something that is also completely feasible in the Caribbean.