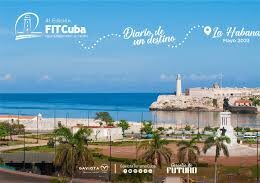 The next 41 International Tourism Fair (FITCuba 2023-May) will take place in the midst of a recovery of the Cuban leisure industry, international specialists stimates.
This opinion is reflected in the websites of the main hotel chains that operate in this country and of the tour operators and travel agents that bring vacationers to the island.
The island's authorities seek to strengthen the presence of the country's tourism industry in the main markets and deliver a message of optimism.
Hence, the holding of the meeting from May 2 to 5 in Havana is a very special moment, this time dedicated to culture and heritage, as significant elements, according to the Cuban agency Prensa Latina.
With Havana as the venue and cultural heritage as the center of attention, the Fair should have a good turnout following the line of gradual recovery of the country's tourist activity, which in January had a rebound despite the complexities that persist, opportunely pointed out a message from Gaviota Group.
Precisely, it is the most representative company of leisure activity in the archipelago and for this reason a strong presence and proposals are expected from it at the May meeting.
The last call of FIT Cuba in Havana, in 2019 (before the Covid-19 pandemic), the meeting registered a record of more than 7,500 professionals from the tourism industry, from 53 countries.
For this reason, comparatively (in 2022 it happened again in person at the Varadero spa) it is expected that on this occasion it will attract an abundant representation of the international tourism business community, in its various specialties.
Sources: Prensa Latina Cuban Agency