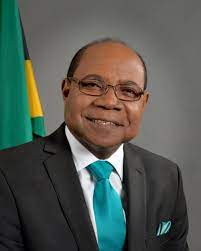 Jamaica's Minister of Tourism, Edmund Bartlett, is participating in a series of high-level meetings and events in Spain, aimed at promoting sustainable tourism in the Caribbean.
The events have been organized by CAF (Development Bank of Latin America) in alliance with the International Tourism Fair (FITUR), which took place in Madrid, Spain, from January 18 to 22, 2023.
Minister Bartlett also met with a number of global tourism executives and investors in an attempt to further boost the development of the sector.
FITUR, one of the most anticipated events in the annual travel trade calendar, was the global meeting point for tourism professionals and the leading trade fair for the sending and receiving markets in Latin America.
"This year's FITUR celebration was critical as tourist destinations seek to fully recover from the devastation of the COVID-19 pandemic. While Jamaica, the Caribbean and many other regions are recovering very well, there is still room for significant growth.
Events like this, which allow for the sharing of innovative ideas, experiences and best practice, will undoubtedly help further drive the recovery of tourism," said Minister Bartlett.
Source: Jamaican Press