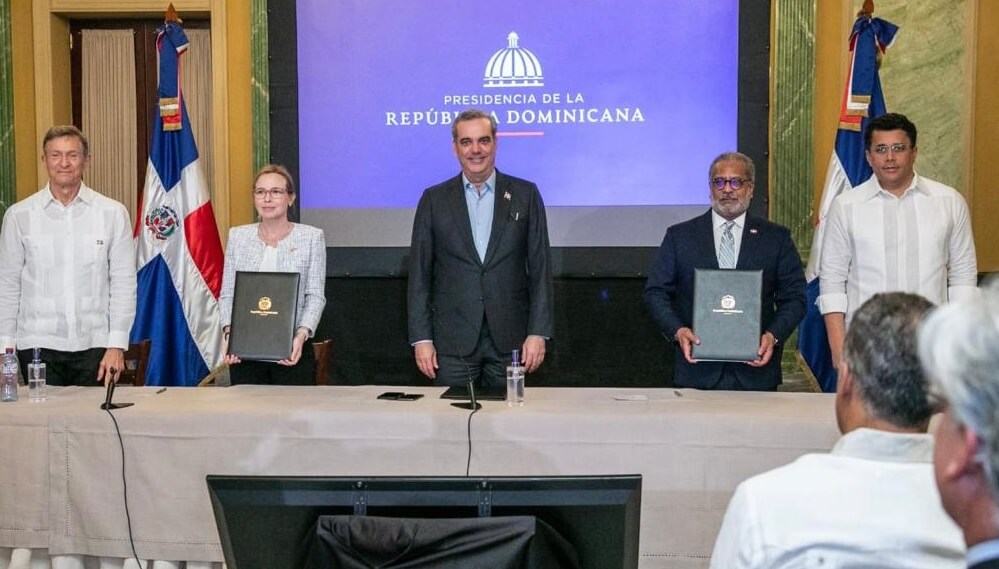 The Dominican Republic and Canada signed a new air transport agreement aimed at increasing tourism, trade, and connectivity, as well as increasing flight frequency and diversifying destinations between the two countries.
Similarly, it will permit the designation of multiple airlines to operate the agreed-upon services by the routeing table, as well as replace them with previously designated airlines, according to a document sent by the Dominican Presidency.
The agreement also states that the frequencies and capacity of the agreed services are determined by market commercial considerations, and it includes the benefit of mutually granting traffic rights up to the Sixth Freedom of the Air for passenger, cargo, and combined flights.
The agreement, signed at the National Palace in the presence of Dominican President Luis Abinader, includes provisions for ground assistance services, charter or non-scheduled flights, and codeshare operations.
Because of the agreement, consumers, airlines, and airports in both countries will have new opportunities, as they will be able to operate direct flights and connections from any airport in the Dominican Republic and Canada. José Marte Piantini, president of the Dominican Civil Aviation Board (JAC), praised Abinader's "efforts" to expand opportunities for domestic air transport operators.
Source: Dominican Today.