JetBlue Vacations: Punta Cana leads summer bookings in the Caribbean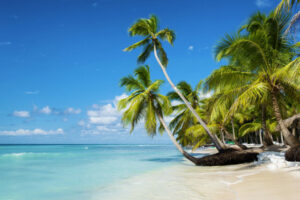 JetBlue Vacations has reported that Punta Cana, located in the eastern region of the Dominican Republic, has become the most popular destination for vacation reservations for the June-August period. The beach destination has outperformed Montego Bay, Jamaica; Cancun, Mexico; Aruba; Nassau, Bahamas; Orlando, Florida; Las Vegas, Nevada; San Juan Puerto Rico, and Fort Lauderdale, Florida, in order of importance.
According to data from JetBlue Vacations, beach destinations have become popular vacation spots this summer for vacationers booking a package, with an average stay of 6.5 nights, higher than in previous years. Searches for vacation packages for June, July, and August are up 32% compared to the same period last year, indicating that travelers are starting to plan their summer getaways early. Reservations between June and August for vacation packages have increased by 66% compared to the same period last year.
Andrés Barry, the president of JetBlue Travel Products, has noted that "we have noticed a growing trend in travel reservations for the summer, with the majority of customers opting for beach destinations and warm weather, particularly in the Caribbean."
Dominican Today