Jamaica welcomes over 1.5m. visitors since January 1, 2023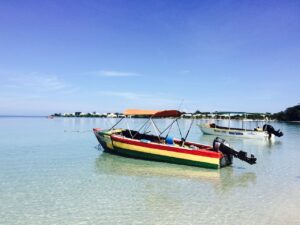 Tourism minister Edmund Bartlett stressed at CHTA's 41st Caribbean Travel Marketplace that strategic investments and resilience building were key areas of focus in sustaining the strong recovery of the tourism sector.
With the Jamaican tourism sector continuing on its robust growth trajectory for 2023, Minister of Tourism, Hon. Edmund Bartlett, has revealed that as of May 10, 2023, the island has welcomed just over 1.5 million total visitors, with provisional gross earnings exceeding US$ 1.6 billion for the same period.
Source: Travel Daily News