Jamaica Cruise Industry Rebounding Strongly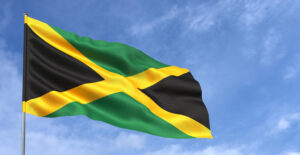 Jamaica's cruise sector is rebounding strongly, according to Tourism Minister Hon. Edmund Bartlett, following a slowdown caused by the COVID-19 outbreak.
Bartlett said during a destination assurance meeting in Ocho Rios, St. Ann, that Jamaica continues to witness an increase in cruise passenger arrivals, with about 855,000 visiting in 2022.
He also stated that 1.4 million people are expected to arrive during the current fiscal year.
According he, cruise lines have shown their faith in Jamaica by hiring about 10,000 Jamaicans to work aboard ships overseas in 2022.
According to the Minister, based on interactions with executives of major cruise lines, Jamaica remains a first-call destination on their list and will witness greater activity in the coming months.
"While the numbers have not yet returned to our expectations, we have been capturing our fair share of the market." "We welcomed the largest cruise ship in the world [the Wonder of the Seas] last December, and yes… its owners… Royal Caribbean… have committed to sending us more of their Oasis-class vessels," he said.
According to Mr Bartlett, the cruise business is fast expanding and is quickly becoming an important component of the worldwide tourism economy.
Source: Caribbean News Now