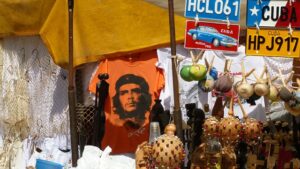 With FITCuba 2023 quickly approaching, the Cuba Tourist Board hosted a lunch conference at Cibo Wine Bar in Yorkville to start spreading the word about all of Cuba's fabulous travel offerings.
Travel to Cuba is back to 80% of its 2019 level, and efforts are underway to achieve 100%, or better, of where it was.
Cuba is truly a unique destination unlike any other with plenty of new developments regularly to benefit travelers.
For example, a system of digital tourist visas is in the process of being implemented, with October as the goal for visas going digital. Cayo Largo is being converted to become the nation's first Smart destination with efforts to make it all digital for elements like bookings and check-in/check-out.
Flights to Cuba are seeing high load factors, creating a positive mood the situation will only improve in the months ahead for the tourism industry in Cuba. Since this year began, over a million tourists have visited this idyllic destination. The two biggest selling points to keep in mind to help push this nation further are cultural heritage and historical/colonial cities.
In Canada, the island is trying to target younger Canadians by promoting more specialized active tours like bike trips and options based around other niche sports, all while keeping protection of the environment in mind.
Health and quality lifestyle is another big market Cuba is trying to appeal to, reminding people that there are thermal springs, and working with the Health Ministry to improve the quality of experiences.
The tourist board is also aiming to prop its position in the Caribbean for MICE travel, which isn't traditionally big from Canada, so there's potential to grow in this area as the facilities are already in place.
Any concerns about supply issues at the destination are being addressed as discussions for foreign investment at the retailer and wholesaler level are underway. The idea is to have big transnationals with expertise deliver and warehouse supplies.
The most important event for the Cuban tourism industry, its international tourism fair known as FITCuba, will take place in Havana beginning with a Labour Day rally and parade on May 1. The fair will commence May 3, with post-tours starting on May 6.
More destination details can be found at www.gocuba.ca.
By:Chris Kinasz Travel Week (Toronto)
Read more: https://www.travelweek.ca/news/outlook-positive-excitement-abounds-is-the-message-from-cuba-tourist-board/