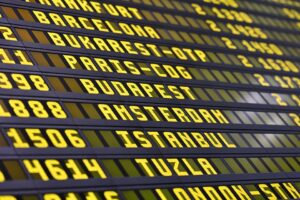 Airfares and vacation packages abroad are among the products and services in Costa Rica that fell the most in price during the first quarter of the year.
According to the Consumer Price Index (CPI) published by the Instituto Nacional de Estadística y Censo (INEC) – National Institute of Statistics and Census from January to March of this year, the accumulated variation of air tickets was -25 %, while for packages to travel abroad, it was -13 %.
Another of the goods and services that has fallen the most in price so far in 2023 is diesel fuel, with a 14 % drop.