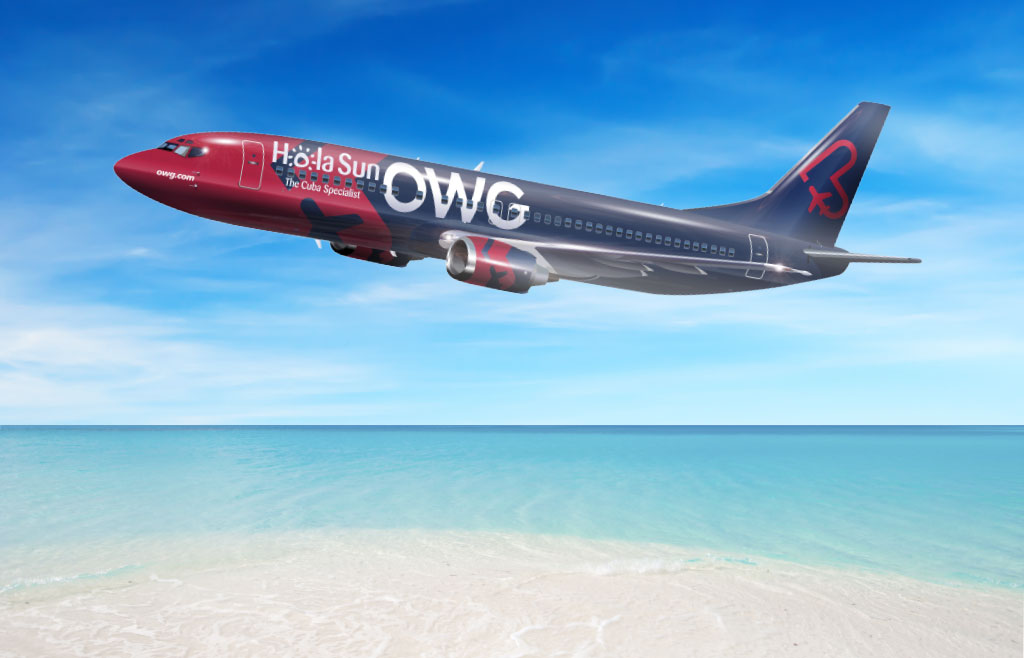 The tour operator specializing in travel from Canada to Cuba, Hola Sun/Caribe Sol, announced the return of its operations to the island in collaboration with the OWG airline.
According to the information sent to our newsroom, on June 30 it will fly to Holguín, on July 1 to Santa Clara, on July 2 to Varadero, and on July 3 to Cayo Coco.
There will be two flights to each destination, one from Toronto and one from Montreal; and thus it will be repeated from Thursday to Sunday every week, until October 31, when the autumn/winter season begins.
In the promotion announcing the start of the flights, the airline highlights "the exceptional services" it offers to passengers, including those of "select class"; as well as the "modernized cabin for maximum comfort" for passengers.
At the beginning of June, Cuban Minister of Tourism Juan Carlos García made a working visit to Canada, where he held meetings with businesspeople from the North American nation, as well as with the main directors of tour operator agencies and airlines.
The tour, which included the cities of Quebec, Montreal and Ottawa, was intended to stimulate business with the main issuer of vacationers to the Caribbean island.
For more information about these flights between Canada and Cuba, you can consult the following link.