Dominican Republic hosts events with more than 100 representatives of international civil aviation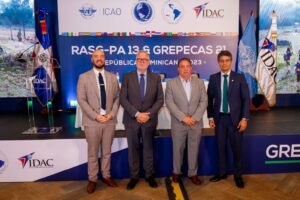 Tourism is a critical industry for the Dominican Republic's economy, and commercial aviation plays a vital role in welcoming visitors to the country. Héctor Porcella, the interim director of the Civil Aviation Institute (IDAC), emphasized the importance of aeronautical industry events sponsored by the International Civil Aviation Organization (ICAO) for both the Dominican Republic and the entire region.
Santo Domingo is hosting two significant civil aviation meetings, the first being the RASG.PA group meeting, focusing on operational safety, followed by the CAR/SAM Regional Planning and Execution Group (GREPECAS) meeting. These gatherings bring together over 100 representatives from 18 countries and 12 organizations linked to civil aviation.
Read more: https://dominicantoday.com/dr/local/2023/11/15/dominican-republic-hosts-events-with-more-than-100-representatives-of-international-civil-aviation/