Dominican Annual Tourism Exchange 2023 tourism fair inaugurated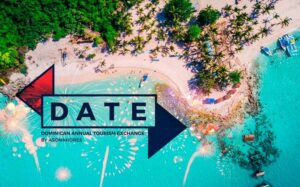 The Dreams Flora Resort & Spa hotel in Bávaro was the venue for the inauguration of the Dominican Annual Tourism Exchange fair, DATE 2023, led by the Minister of Tourism, David Collado.
David Llibre, President of the Association of Hotels and Tourism of the Dominican Republic (Asonahores), expressed optimism about the country's improving tourist offerings, stating that the goal of attracting 10 million tourists is no longer an impossible dream. According to Llibre, the Dominican Republic is now recognized for various forms of tourism, including health, shopping, business, adventure, and sports tourism, in addition to its popular sun and sand attractions.
Llibre cited various initiatives to improve the country's tourism industry, including the sustainable tourism project in Cabo Rojo, Pedernales, and the ongoing development of Punta Bergantín, near the city of Puerto Plata. He also highlighted the thriving development of Miches, a new destination in the eastern region of the country, which boasts a stunning beach and several operating and upcoming hotels. Llibre commended the government's efforts to improve infrastructure in provinces with tourism potential, including Puerto Plata, Barahona, Pedernales, and Miches. He also mentioned the construction of a new highway linking the north coast to the central region of the country, where the city of Santiago is located.
Source: Dominican Today