Destination 2030:  UNWTO and  Global Tourism Economy Forum plot  stronger collaboration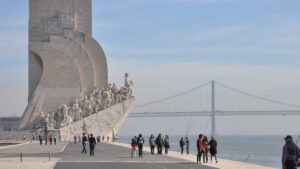 UNWTO and the Global Tourism Economy Forum (GTEF) have outlined their plans for stronger and closer collaboration.
Since the first Forum was held in 2012, the two organizations have partnered around promoting closer links between governments and tourism's private sector. Building on this success, UNWTO and GTEF have announced plans for a revamped and enhanced annual Forum to coincide with the 10th anniversary of the event in Macau, China (21 September). The location of subsequent Forums will then alternate between Macau and a different host country, to be jointly selected by UNWTO and GTEF.
UNWTO is proud to work with the Global Tourism Economy Forum to unite governments and private sector leaders and address the biggest challenges and opportunities facing our sector today
Announcing the plans in Lisbon, UNWTO Secretary-General Zurab Pololikashvili said: "UNWTO is proud to work with the Global Tourism Economy Forum to unite governments and private sector leaders and address the biggest challenges and opportunities facing our sector today. We look forward to building on our successful partnership in 2023 and beyond."
Pansy Ho, Vice Chairman and Secretary-General, GTEF, said: "In response to China's policies in supporting enterprises to 'go global', we will stage the GTEF, an international platform, overseas every other year. Looking forward to the future, we believe that mainland China, Macao, and even the world can benefit from the event."
Read More: https://www.unwto.org/news/unwto-and-global-tourism-economic-forum-plot-stronger-collaboration?utm_source=civic&utm_medium=untn&utm_campaign=59