Cuba achieved a first million tourist arrivals this year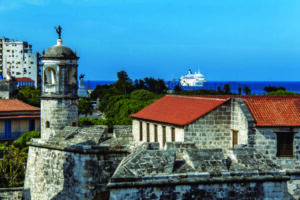 The figure is a first step towards the 3.5 million tourists that according to official forecasts would arrive on the island in all of 2023 despite the "complex economic obstacles" it faces.
This result was assumed by specialists as a concrete success of what the island has achieved to date on its path to tourism recovery after the pandemic.
One of the examples is Canada, which continues to be the first tourism market for the island and as such already covered 80 percent of the number of travelers of that nationality who traveled to the Caribbean country in 2019 with its visits in the first months of 2022. A recognized bad news is that the number of arrivals from Europe is low so far.
Juan Carlos García Granda, Minister of Tourism, acknowledged the good news at a press conference and added that, in addition, the million reached now before the end of the first five years of this year is a higher figure than that reached in 2022.
Despite the obstacles, the goal of reaching the 3.5 million foreign vacationers proposed for the year will not be ignored, is the central conclusion of Granda.
The number of tour operators and foreign specialists of all kinds interested in "tourism" and business with Cubans is also good.
FitCuba 2023, the international tourism fair of the year in this country, was a success according to its organizers. In this framework, a presentation of the tourist products of the Cuban hotel groups Gaviota and Cubanacán, especially active in the event, took place.
The most publicized destinations are Varadero beach, the keys or islets of Villa Clara, Jardines del Rey and Holguín and the most solid offers are nautical.