CTO, CBU forge partnership to showcase Caribbean Week in New York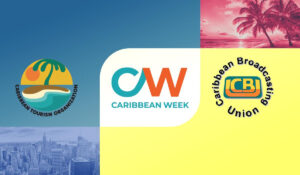 The Caribbean Tourism Organization (CTO) and the Caribbean Broadcasting Union (CBU) have announced a joint partnership, which will have as its first action amplification of the coverage of the highly anticipated Caribbean Week in New York, scheduled to take place from June 5 to 8, 2023.
This strategic collaboration between the CTO and CBU aims to create a platform for showcasing the latest developments and trends in the Caribbean's vital tourism industry, reaching regional and international audiences through content sharing and distribution.
Under the agreement, the collaborative will leverage CBU's extensive media broadcast and digital network spanning 20 countries to disseminate tourism updates and interviews with key stakeholders, including ministers, commissioners, directors of tourism, and other participants during the week's activities.
Read more: https://www.traveldailynews.com/meetings-events/cto-cbu-forge-partnership-to-showcase-caribbean-week-in-new-york/