Cruise season begins in Puntarenas with the arrival of some 2,000 tourists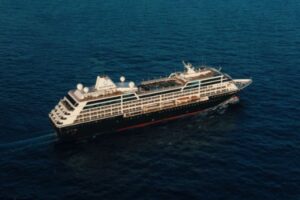 The 2023-2024 cruise season began in Puntarenas with the arrival of the Queen Elizabeth ship this week, arriving from Cabo San Lucas, Mexico, with more than 1,900 passengers and almost a thousand crew members.
Between August 2023 and July 2024, a total of 199 cruise ships are expected to make a visit to Costa Rica's five Pacific ports: Puntarenas, Caldera, Quepos, Golfito (all located in the province of Puntarenas) and Playas del Coco, Guanacaste.
75% of these cruise ships are in the expedition and luxury category and generate higher income due to the high-end services and experiences they offer their passengers, which represents a significant impact on the economy of coastal communities and businesses.
Q Costa Rica