Costa Rica under green alert due to a possible increase in rainfall caused by tropical waves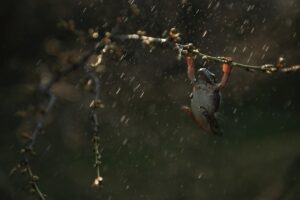 As such, the Comisión Nacional de Emergencias (CNE) – National Emergency Commission –  has declared a green alert across most of the country due to the possibility of increased rainfall caused by a number of factors.
The national weather service, the Instituto Meteorologico Nacional (IMN), said the zones of the South Pacific, Central Pacific, North Pacific and Central Valley, as well as the North Zone are within the alert.
"Probably, the South Pacific will continue to be the most affected, since Monday's rains it has been quite saturated, then the Central Pacific, the Guanacaste sector, the Tempisque area, Nicoya, and possibly the Tilarán and Guanacaste mountain ranges," explained IMN meteorologist Gabriela Chinchilla.
"At this time there are areas of the country that have significant accumulations due to the rains that have fallen and this makes them even more vulnerable to the passage of this new tropical wave. Although the El Niño phenomenon is developing, it does not mean that the rains can be strong, as we expect to happen," added Chinchilla.
Read more:- https://qcostarica.com/costa-rica-under-green-alert-due-to-a-possible-increase-in-rainfall-caused-by-tropical-waves/