Costa Rica lays out ESG stall for hotel and tourism investors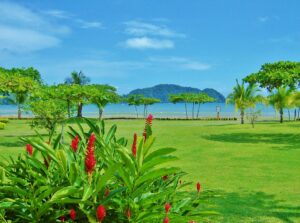 As the demand for sustainable travel grows, Costa Rica is at the forefront, assisting hotel and travel groups like the Cóbano Preserve and Marina Tambor development to achieve their green credentials and establish a new industry standard.
Green credentials are in hot demand in most sectors and especially in travel. Sustainable tourism has a big part to play in achieving inclusive economic growth, protecting worker rights and celebrating diverse cultures, encouraging rural development, lowering carbon emissions and preserving fragile ecosystems in the world's least-developed but most scenic travel destinations.
The role of sustainable tourism in contributing to a healthier world is laid out in the UN Sustainable Development Goals (SDGs), which Costa Rica embeds into its national tourism strategy. The Costa Rica Tourism Board has developed its own recognition system for hotel and holiday companies looking to showcase sustainability credentials. The certificate for sustainable tourism is available for companies that show appropriate administration of natural and cultural resources, improve the quality of life for neighboring communities and contribute to sustainable national growth.
Source: https://www.investmentmonitor.ai/sponsored/costa-rica-lays-out-esg-stall-for-hotel-and-tourism-investors/