Cayo Largo, Cuba: Ultimate Traveler's Guide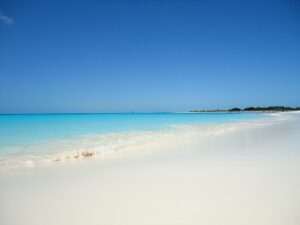 Known for its pristine beaches, the tiny white sand cay of Cayo Largo del Sur – or simply, Cayo Largo – is one of the most sought-after destinations in Cuba for travelers. Cayo Largo is located far off the coast of mainland Cuba – so is visiting Cayo Largo worth the trip? We certainly think so!
In this ultimate guide to Cayo Largo del Sur, we share where to stay in Cayo Largo, the best things to do in Cayo Largo, and how exactly to make the most of your time in this Caribbean paradise. From enjoying long, lazy days along crystal clear waters to exploring the island's natural, remote beauty, you're sure to love your travel experience in Cayo Largo.
One of Cuba's pristine cays, Cayo Largo del Sur is a gem too few travelers visit. Our ultimate (local!) guide to Cayo Largo del Sur will get you there.
Before the 1980s, Cayo Largo del Sur was little more than a tiny white sand island south of Cuba, home to no permanent residents and infrequently visited. When Cuban tourism and eager the eager hospitality industry identified the island's tourist potential given its natural beauty, that all began to change – fast.
Source: https://www.msn.com/en-us/travel/tripideas/cayo-largo-cuba-ultimate-travelers-guide/ar-AA1bWw1w