CARICOM partnering with RSC International to host regional event for Girls in ICT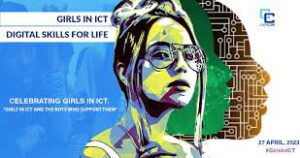 The CARICOM Girls in ICT Partnership in association with the Restore a Sense of I Can (RSC) International organization, will host a regional day-long online event to mark International Girls in ICT Day on 27 April 2023.
The event begins at 10 am and ends at 5pm and will be held under the sub-theme 'Girls in ICT and the boys who support them'. 'Digital Skills for Life' is the International Telecommunications Union (ITU) theme for the Day.
Registration for the event is open here. It targets girls and women, parents, teachers, community leaders and influencers, Ministries of Education, Youth, Gender and IT/ICT/Telecoms; government planning units, ICT specialists including trainers and creators; and development partners in the area of innovation and technology.
The event will include workshops and sessions on girls and women who are active in STEAM, STEM and ICT in CARICOM; Boys and men who are active in STEAM, STEM and ICT; teacher perspectives on Girls in ICT/STEM; artificial intelligence, mental health; digital etiquette and the future of manners; and leveraging the internet for business.
Read more: https://today.caricom.org/2023/04/24/caricom-partners-with-rsc-international-to-host-regional-event-for-girls-in-ict-day-27-april/