Caribbean Week 2023: tourism resurgence in a new world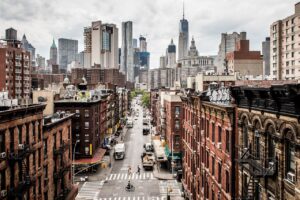 Caribbean Week will return to New York City from 5-8 June, 2024 at the Martinique New York on Broadway.
Presented by the Caribbean Tourism Organization Foundation, the event will combine business sessions and networking opportunities. It will aim to create awareness of the Caribbean's product offerings and desirability, allowing all destinations in the region to present their stories.
The Tourism Industry Marketing Conference will be held as part of the event on 7 June. Thought leaders from various segments of the industry and researchers share insight on trends in the industry, how destinations worldwide are performing, and which destinations are doing the best and why. There will also be discussions on recommended strategies, based on best practices, to grow business and keep the Caribbean competitive in this new post-pandemic environment.
Read more: https://www.cruiseandferry.net/articles/caribbean-week-2023-tourism-resurgence-in-a-new-world-2