Caribbean Tourism is Gradually Improving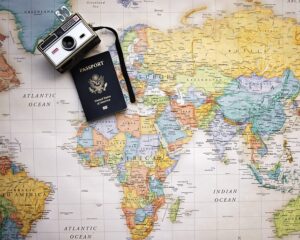 The overall Caribbean Tourism sector is doing exceptionally well, promising a successful future.
International tourists to the region increased by 19.2 percent or 2.1 million tourists  in the first half of 2023 compared to the same period in 2022.
In fact, the region, by the end of the first half of 2023, stood close to pre pandemic levels at only 4.7 percent behind, compared to the same period in 2022 when the region was 20 percent behind, an indication of massive growth.
This was revealed by the Caribbean Tourism Organization Chairman Dr. Kenneth Bryan at the SOTIC Press Conference on October 13th.
He further zoomed into the region highlighting that OECS countries saw the strongest surge with a 32.6 percent increase, while international tourist trips to other commonwealth countries increased by 28.5 percent.
"Those to the Dutch Caribbean grew by 14.6 percent," he added.
Read more: https://magneticmediatv.com/2023/10/caribbean-tourism-is-gradually-improving/