Canada To Welcome Caribbean Leaders To Strengthen Ties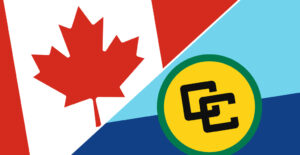 Prime Minister Justin Trudeau today announced that he will welcome leaders from the Caribbean Community (CARICOM) to Ottawa for the first Canada-CARICOM Summit on Canadian soil. He will co-chair the Summit, which will run from October 17 to 19, 2023, alongside the Prime Minister of Dominica, Roosevelt Skerrit, the current Chair of CARICOM. As CARICOM celebrates its 50th anniversary this year, the Summit will highlight Canada's strong ties with the Caribbean and allow leaders to continue strengthening cooperation and chart a better future for people in both regions.
Under the Summit's "Strategic Partners for a Resilient Future" theme, the Prime Minister and CARICOM leaders will advance shared priorities, including building inclusive and sustainable economies, increasing trade and investment, and promoting multilateral collaboration. The leaders will also work to fight climate change and address its impacts in the Caribbean, including exploring ways to improve access to financing for Small Island Developing States in the Caribbean.
Read more: https://thecaribbeannewsnow.com/canada-to-welcome-caribbean-leaders-to-strengthen-ties/