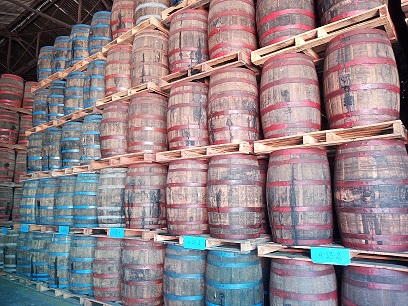 As part of the collateral activities of the 69th World Cocktail Championship, taking place from November 4 to 9 in Varadero, Cuba, the competitors representing some 60 nations visited the La Vizcaya rum factory, located in the municipality of Cárdenas, in the province of Matanzas.
Isabel Cristina Rivero Páez, aspiring Cuban Rum Master, gave a detailed explanation of the production process of Cuban rum and the different aging phases, which define the typical flavor, smell and color, as well as the added value for the time it remains in the barrels.
Rivero Páez specified that the Rum Master is the one who decides how many phases a product will need, although the first two phases will always be mandatory for classic rums. After a year, changes can be seen in the product contained in the barrels, after the evaporation of the most volatile compounds and the permanence of the most concentrated ones.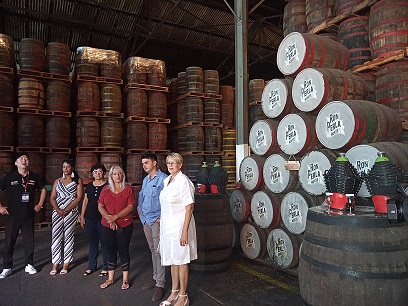 In addition, the competitors were able to learn first-hand details of the conservation of rum in oak barrels, and their preparation and maintenance, thanks to the art and expertise of experts in the field called coopers.
They were also able to enjoy a commented tasting of Perla del Norte rum, representative of the factory, as well as Varadero rum, in its different assortments (Silver Dry, 3 years, 7 years and Añejo Especial).
The 69th World Cocktail Championship, the most important event of the International Bartenders Association (IBA), was inaugurated this Friday in the Cuban resort of Varadero with a colorful parade of flags on classic motorcycles in which all the delegations present at the event participated.