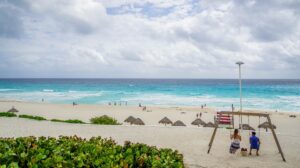 Despite global pressures such as high inflation, the war in Ukraine, the ensuing energy crisis, and an impending economic recession, the outlook for Caribbean travel and tourism is favorable, according to the Barbados-based Caribbean Tourism Organization (CTO).
Delivering the region's 2022 "Tourism Performance and Outlook Report" in Bridgetown today, Neil Walters, Acting Secretary General of the CTO, confirmed that the Caribbean had one of the quickest recovery rates globally in 2022, with 28.3 million registered tourist visits in 2022. This represents 88.6 percent of the visitors who arrived in 2019, which served as the baseline year for typical tourism activity before the pandemic.
He reported that international travel is expected to contribute to the region's substantial gains already registered thanks to the robust United States market, which continues to drive the region's recovery.
Read more https://eturbonews.com/2023-caribbean-travel-and-tourism-outlook-is-favorable/