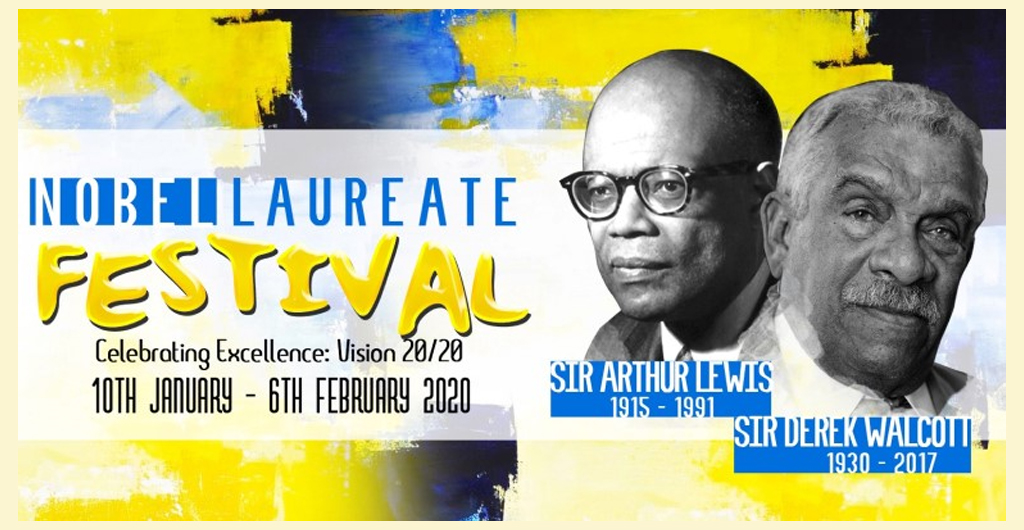 Saint Lucia has been celebrating Nobel Laureate Day every January 23rd for the past 30 years. This year's theme is "celebrating Excellence: Nurturing our Creativity, Consolidating our Legacy. "
The Nobel Laureate Committee, as well as other sub-committees and sponsors, gathered on January 5th 2023 for the official launch of the Nobel Laureate Festival. Chair of the Committee, Her Excellency Dame Pearlette Louisy gave some insight as to what the motive of this year's Nobel Laureate festival is especially since it is the 30th year of celebrating Nobel Laureate Day.
She said, "It is for us now to take up the torch and light up the way ahead, building on the legacy of excellence that they have bequeathed us, breaking down barriers, breaching new frontiers, shattering glass ceilings, embracing new opportunities, creating new ideas, discovering new ways of doing and seeing things. This is what the Nobel Laureate festival is all about."
General Manager of the Laborie Cooperative Credit Union, Lucius Ellevic, further elaborates on the relationship between the festival and its hopes for the young population.
He stated "Celebrate our people, who we are, and most importantly a recognition of the tremendous potential that lies within us. The achievements of our Nobel Laureates are a clear testament to our own potential, and showcasing their work as we are doing through this commendable initiative of the Nobel Laureate Festival Committee goes a long way in building the confidence of our young population. It shows them that they too can aspire to the highest level of their respective fields of endeavor."
Source: Caribbean News Now